Administrators' Days
Wednesday, July 26, 2017 (All day)

to

Friday, July 28, 2017 (All day)
Younes Conference Center - Kearney, NE
*Pre-registration is now closed. Please visit the on-site registration desk to register*


Keynote Speakers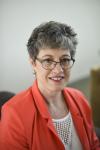 Margaret Buckton
Handout 1, Handout 2, Handout 3, Handout 4, Handout 5, Handout 6, Handout 7, Handout 8, Handout 9, Handout 10
Margaret Buckton has first hand experience with the 2012 Iowa education reform initiative which included mandatory retention of third graders not proficient in reading.  This initiative was repealed in 2017 due to state budget troubles which provided an impetus to advocate for sound public policy.
Margaret brings over 20 years of legislative and lobbying experience.  She is a partner at Iowa School Finance Information Services, a consulting firm that provides financial and training services to Iowa school districts. Among her responsibilities at ISFIS include lobbying, public policy development and analysis for the Urban Education Network of Iowa and the Rural School Advocates of Iowa.
Eric Sheninger

Eric is a Senior Fellow and Thought Leader on Digital Leadership with the International Center for Leadership in Education (ICLE).  Prior to this he was the award-winning Principal at New Milford High School.  Under his leadership his school became a globally recognized model for innovative practices.  Eric oversaw the successful implementation of several sustainable change initiatives that radically transformed the learning culture at his school while increasing achievement. 
Eric's work focuses on leading and learning in the digital age as a model for moving schools and districts forward.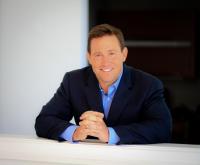 Jon Gordon
Jon Gordon's best-selling books and talks have inspired readers and audiences around the world. His principles have been put to the test by numerous NFL, NBA, MLB coaches and teams, Fortune 500 companies, school districts, hospitals and non-profits. He is the author of numerous best-selling books including The Energy Bus, The Carpenter, Training Camp, The Seed, You Win in the Locker Room First and The No Complaining Rule. 
Jon is a graduate of Cornell University and holds a Masters in Teaching from Emory University. He and his training/consulting company are passionate about developing positive leaders, organizations and teams.
Schedule
Tuesday, July 25

| | |
| --- | --- |
| 8:00 pm |  First National Capital Market  Hospitality Suite Open |

Wednesday, July 26
Click HERE to view the NDE Day At-A-Glance.  Click HERE to download the Guidebook app with Wednesday's full schedule.
| | |
| --- | --- |
| 7:30 am - 4:00 pm | Registration Open |
| 8:30 am - 4:00 pm | Commissioner's Day |
| 11:25 am - 12:25 pm | Boxed Luncheon |
| 4:00 - 6:00pm | Exhibitors Reception |
| 7:00 pm | Hospitality Suites Open |



Thursday, July 27
| | |
| --- | --- |
| 7:00 am - 4:00 pm | Regisration Open |
| 8:00 - 8:30 am | Welcome and Presentation of Awards |
| 8:30 - 9:30 am | Keynote by Margaret Buckton |
| 10:00 -10:45 am | Select-a-Session I |
| 11:15 am - 12:00 pm | Select-a-Session II |
| 12:15 - 1:00 pm | Lunch |
| 1:00 - 1:45 pm | Ice Cream Social |
| 1:45- 2:15 pm | Presentation of Awards |
| 2:15 - 3:00 pm | Keynote by Eric Sheninger |
| 3:15 - 4:00 pm | Select-a-Session III |
| 4:00 pm | NCSA Administrators Reception |
| 4:30 pm | Administrators in Action |
| 6:00 pm | Thunderhead Social |
| 6:30 pm | Family Movie Night |
| 8:00 pm | NCSA Trivia  |
| 8:00 pm | Hospitality Suites Open |

Friday, July 28
| | |
| --- | --- |
| 8:15 - 9:15 am | New Member Breakfast |
| 8:15 - 9:15 am | Breakfast Buffet |
| 9:30 - 9:45 am | Presentation of Awards |
| 9:45 - 11:00 am | Keynote by Jon Gordon |

NCSA Member Shirt
We're excited this year to provide all NCSA members who attend Administrators' Days an NCSA polo!  This new member shirt is a black sport polo with embroidered NCSA logo.  Be sure to pick up the shirt you registered for at Administrators' Days 2017.
Thursday Select-A-Sessions

Select-a-Session I: 10:00-10:45
Personalized District Service Plans – Stateroom A & B
Dr. Julee Sauer, Dr. Dan Schnoes, Robbie Jensen – ESU #3
This session will share the journeys of Educational Service Unit #3 to become more innovative, proactive, and comprehensive in its service to member districts while simultaneously responding to the results of its AdvancED continuous improvement external visit.  The Chief Executive Officer, the Director of Professional Learning, the Coordinator of Blended Learning will narrate steps and actions in leading second-order change within the Professional Learning Department (PLD) and the entire service unit.  This intentional shift in culture from reactive stewardship to proactive leadership has led to the transformative use of technology to personalize district plans to provide more equal and equitable services to its 18 member districts.  Participants are invited to bring their laptops for resource sharing.
Mental Health and Trauma in Schools – Stateroom C
Staci Raddish – Elkhorn Public Schools
Tracie Toscano – Iowa School for the Deaf
Participants will learn about mental health and trauma, it's impact on a school and community and leave with practical strategies to support these needs in your building or classroom.
Early Childhood – A Pressing State Policy Concern – Stateroom D
Becky Veak – First Five Nebraska
While Nebraska's schools demonstrate excellence in preparing students for the challenges of college and career, a growing number of children 0-5 are continuing to find themselves on the wrong side of the achievement gap.  As more children enter the K-12 system unprepared to take advantage of what is offered, school districts must commit more dollars and resources to address these problems.  Should early childhood care and education be a priority for the state?  Learn how First Five Nebraska works with lawmakers and the private sector to move the statewide early childhood policy agenda forward.
Helping New Special Education Directors Start Their Year Off Right – Stateroom E
Peggy Romshek – North Platte Public Schools
Laura Barrett – ESU #13
Allison Jonas – Gothenburg Public Schools
Dr. Jenny Piening – Norris School Dist 160
This session will overview some tips and tricks for new special education directors to get their year started off right.  These four directors all have different insight including from the district perspective, the ESU perspective, the dual roles of principal and special education director perspective, and the perspective of not having a background in special education when assigned this role. Insight into how they felt when they were first starting out will be shared, and it will be an opportunity to start networking with others.  An overview of the NASES New Member Program will also be given.
Making PLC's Work in Rural Schools – Stateroom F
Shane Alexander – Bloomfield Community Schools
Margaret Sandoz – Niobrara Public Schools
Brad Hoesing – Wausa Public Schools
This session will discuss how school leaders brought three small school districts together to plan for shared staff development.  Presenters will show how they provided a PLC environment for their single track schools as well as discuss what they have learned by allowing individual staff to migrate other school sites.  You will learn the purpose and intent in providing staff with a true grade-level instructional rounds experience often found exclusively in larger school districts. You will walk away with the startup question guides and reflection sheets that the individual teachers use for this program.
Personnel Rights and Issues: From A to Z – Loper North
Kelley Baker, Josh Schauer, Jim Gessford – Perry Law Firm
This session will focus on common personnel issues that administrators regularly face – from minor discipline to more tricky discipline scenarios.  This session is a "must" for any administrator who must handle personnel discipline issues during the school year.
Q&A for the Commissioner – Loper South
Commissioner Matt Blomstedt - Nebraska Department of Education
Join Dr. Matt Blomstedt as he hosts a question-and-answer session on current educational topics.
Networking with New Principals – Ruby 6
Dr. Dan Ernst and NWNP Teams - Nebraska Council of School Administrators
This session is for first-time new or new-to-Nebraska principals or assistant principals.  The session will highlight the NCSA Networking with New Principals Program and provide you with the opportunity to discuss concerns as new principals.  This session will be led by the Networking Leadership Team that have years of successful experience in Nebraska schools.  Please join us, as this session is extremely important to get your year and career as a Nebraska Administrator off to a great start.
Who is Coaching the Coaches? – Ruby 7
Dr. Deb Rodenburg, Jane Byers, and Dawn Spurck – Papillion La Vista Community Schools
Bill Pulte – Sterling Computers
PLCS will share how they support their elementary coaches.  Literacy, Math, Technology and Behavior coaches work as a team to develop their coaching skills and build a network of colleagues to support one another.
NCSA Standards and Evaluation – Diamond 1
Dr. Mike Dulaney – Nebraska Council of School Administrators
Dr. Rachel Wise – Be 4 Education, LLC
Successful administrators are the foundation for successful schools and districts in Nebraska. Nebraska is fortunate to have high quality schools, led by highly effective administrators. NCSA has embarked on a process to support the effectiveness of administrators by creating NCSA Standards and Evaluation Process for superintendents, ESU administrators, curriculum, professional development, business, human resource and special education administrators. This session will share highlights of these resources available to you on the NCSA website.
BlendEd Learning - I Still Have Questions – Diamond 2
Beth Kabes – ESU #7
Linda Dickeson – Lincoln Public Schools
Craig Hicks – ESU #13
Do you see your school or district as a blended organization? Are you still skeptical about the concept and success of blending classrooms? Are you hooked, but have a couple of questions to clarify your next step? These are examples of questions that can be asked during this session with the BlendEd Initiative Co-Chairs. This will be an open forum giving the participants opportunities to ask questions specific to you. Come with questions and an open mind!

Budget Cuts, Tax Policy, and Education Funding in Nebraska – Diamond 6
Tiffany Seibert Joekel – OpenSky Policy Institute
This presentation will discuss the implications of recent tax and budget policy debates at the Nebraska Legislature on public school funding in Nebraska.
Assistant Principals Panel Presentation – Diamond 7
Cameron Soester – Milford Public Schools
Charlie Hutzler – Norris School Dist 160
This panel features administrators from across Nebraska sharing stories of professional growth, including successes and challenges in their respective buildings. Each participant has been recognized by their Nebraska State Association of Secondary School Principals (NSASSP) Region as Assistant Principal of the Year. The aim of the panel is to motivate, inform and develop building leaders. The session begins with a panel presentation, followed by a Q & A opportunity with the panelists. Although presentations are from the perspective of the assistant principalship, this session is applicable to leaders at all levels. Topics include pertinent issues like time management, advocacy, instructional leadership, student discipline, transition, and professional development. Participants from each NSASSP Region include:
Region I - George Schere, Waverly Middle School
Region II - Heather Daubert, Beadle Middle School (Millard), Nebraska Assistant Principal of the Year
Region III - Jason Settles, Norfolk High School
Region IV - Tim Hekrdle, Barr Middle School (Grand Island)
Region V - Jeff Gross, McCook High School
The New Shape of FAPE: Special Education After Endrew F. – Crystal 1
KSB School Law
The United States Supreme Court announced in a major change in special education law in Endrew F, a case involving a student with autism from Colorado.  In a 8-0 decision, the U.S. Supreme Court ruled in favor of a higher standard of education for children with disabilities. Schools should be prepared to address parent demands for expanded services in light of this decision, as disability advocates interpret the case as dramatically expanding the rights of special-education students.  Karen Haase will review the Endrew F case as well as the cases that have already interpreted it in other contexts.  She will also have specific suggestions for school staff to use in complying with Endrew F and responding to parent requests for expanded services in light of the Supreme Court's decision.
Select-a-Session II: 11:15-12:00
Communication:  Does it Make or Break Your Staff, Student, and Parent Climate? – Stateroom A & B
Tim Hekrdle, Chad Ackerson – Grand Island Public Schools
This session will focus on principles and logistics of communicating with staff, parents, and students.  Come to this session to get some ideas on how to improve your communications.  We will highlight our use of old and new Google Sites, Google Classroom, and a variety of social media platforms.  The last segment of this session will include a mini roundtable share out.
Nebraska's ELO Design Challenge – Stateroom D
Jeff Cole, Josh Jones – Nebraska Children and Family Foundation
Nebraska's ELO Design Challenge is a $1.8 million, 30-month project funded in part by a NDE Innovation Fund designed to develop replicable and scalable approaches to high quality, locally sustainable and AQuESTT-aligned afterschool and summer programming built on strong school-community partnerships.  In this presentation, you will learn about project design and kick off activities with a deeper look at  project strands that will support STEM learning and Career Exploration through community  partnerships.
NASES Washington Update – Stateroom E
NASES Legislative Team
Discussion regarding the recently re-authorized ESSA and its impact for students with disabilities, legislative update, and possible re-authorization of IDEA.
Get Connected with Your Community and Alumni Through Social Media – Stateroom F
Erik Kravig – Boone Central Schools
This session will explain the process Boone Central Schools has gone through to establish a presence on two social media platforms; Twitter and Facebook.  In three years we have grown to have over 600 Twitter followers by posting activities highlights as well as academic highlights daily.  Additionally, we created a Facebook Alumni page that has over 500 Boone Central alumni following.  Through this platform, we send out an annual post graduate survey that results in valuable feedback for our district.  This session will demonstrate how to implement these social media platforms as well as maintain them.
Student Rights and Issues: From A to Z – Loper North
Greg Perry, Justin Knight – Perry Law Firm
This session will focus on common student issues that administrators regularly face – from special education matters to tricky discipline scenarios.  This session is a "must" for any administrator who handles student discipline during the school year.
Planning for Superintendent Succession – Loper South
Dr. Enid Schonewise, Alison McGinn – Westside Community Schools
Dr. Dick Christie – University of Nebraska-Omaha
The importance of the position of Superintendent is clear. It is essential for a school district's success to have a highly qualified leader. Westside Community Schools, with the support of MOEC Director Dr. Dick Christie, enacted a board policy in 2016 that addresses advance preparedness for both planned and unforeseen vacancies, whether permanent or temporary, in the Superintendent position. The board policy calls for the creation of a Succession Planning Committee, and describes the committee's purpose and duties, including preparation of a yearly Succession Plan and presentation to the full Board for consideration and vote.  The Succession Plan will include the procedures to be followed by the Board in recognizing differing types of vacancies and identifying, in advance, how those vacancies will be addressed and how the selection process will occur. Come learn the types of issues that can arise when a vacancy occurs, and what items Westside decided to include to ensure an orderly transition process.
University of Nebraska – Lincoln Gallery Walk – Ruby 6
Kent Mann – University of Nebraska – Lincoln
During the UNL Gallery Walk, participants will have the opportunity to review school improvement initiatives and educational research designs developed by graduate students.  Please join us to meet some of the Educational Administrations Department graduate students who will become the next generation of school leaders in our state.  We hope that you will stop by the UNL Gallery Walk, review some of the innovative school improvement initiatives and talk with us about ways to impact student achievement and increase student success.
Building CTE Alliances With Small Northeast Nebraska Schools – Ruby 7
Joe Peitzmeier and Ted DeTurk - ESU #2
Attendees will leave this session with tools and a road map to develop a CTE process that unites small rural schools, business partners, and post secondary education that provides innovative programming to students.  The presenters will review the Nebraska reVISION process that is changing the face of CTE in Northeast Nebraska.  Learn how the process gets the right people to the table.  Leave the session with a list of questions to include discussions on how to assemble data to enhance dialogue between education and business/industry.
The Dark Side of the Web – Diamond 1
The Hon. Doug Peterson, Nebraska Attorney General
The presence of the internet provides endless opportunities for communication and connectivity. While benefits of technology may be obvious, there is a darker side of what is found on the web. Discussing risks and dangers of the digital world will help you understand more clearly the hazards and aid in your preparing students to be cautious while navigating the internet.
EdTech for Administrators Tips and Tools You Can Use – Diamond 2
Dr. Jay Dostal – Kearney Public Schools
Charlie Hutzler – Norris School Dist 160
Join this session to hear from administrators who are leveraging the power of technology to enhance their efficiency and effectiveness in their roles as leaders, learners and communicators. The workshop will be led by Jay Dostal and Charlie Hutzler, but best practices from everyone in the group will also be shared.
ELL: Using Film for Enhanced Conversations With our Immigrant and Refugee Students and Community – Diamond 6
Sally Nellson Barrett, Nebraska Loves Public Schools
In the Nebraska Loves Public Schools documentary series, For A Better Life, we explore how our schools and communities help immigrant and refugee students find success. Here, we'll show you how to take these films and use them as a tool for conversation and understanding in your school community.
The Changing Workplace: Improving Communication and Collaboration – Diamond 7
Denise O'Brien – ESU #10
School leaders are faced with the complex challenge of creating collaborative learning cultures with multiple generations of teachers and staff. This session will focus on strategies to increase collaboration and communication between multiple generations of employees. The content will be focused on the work of author Jennifer Abrams, The Multigenerational Workplace:  Communicate, Collaborate, & Create Community and other workplace management research.
The Positive (Policy) Dog: Successes Stories From School Policy Manuals – Crystal 1
KSB School Law
Attorneys love to tell horror stories about how the wrong policy can create legal nightmares for clients.  But we don't always share success stories in which clients avoided had legal successes by being proactive in their policy work.  In honor of keynote speaker and positivity guru Jon Gordon, attorneys from KSB will share examples of school districts that were saved from legal trouble by having the correct policy.  This fast-paced, entertaining session will include several examples of wording for policies that could save the day in your district as well!
Select-a-Session III: 3:15-4:00
A Common Language Adopted, Teachers Trained, Now What? – Stateroom A & B
Laura Kroll, Paul Sheffield – Exeter-Milligan Public Schools
From classroom instruction, to evaluations/observations, to professional development, to teacher reflections, to professional growth plans, we will share with you the processes Exeter-Milligan's administrative team has implemented to embed Marzano's instructional elements throughout all grade levels.
A Guided Safari Through Your School Employee Retirement System – Stateroom C
Orron Hill, Nebraska Public Employees Retirement Systems
Join the NPERS Legal Counsel, Orron Hill, as he guides you through the jungle of recent legislative changes to the School Retirement System, uncovers school employee contract requirements buried in retirement law, and navigates the treacherous terrain of temporary employment contracts, inaccurate reporting, and prearranging a return to work.
NSAA Activities: The Other Half of Education – Stateroom D
Dr. Jim Tenopir, Nebraska School Activities Association
With the start of the school year upon us, this session will provide reminders for administrators about school sports and performing arts. The presentation will address recently passed legislation on home school eligibility, football classifications and expanded age criteria for Unified Sports. Other topics will be volleyball jamboree games, the ability to opt up and down in classification, football declarations and scheduling and increased officials' pay for postseason activities.
Local Implementation Effectiveness of Multi-Tiered System of Supports (MTSS) in Elementary School Settings – Stateroom E
Terry Houlton – Millard Public Schools
Dr. Tami Williams – University of Nebraska-Omaha
Multi-tiered system of supports (MTSS) is a framework for providing instruction and intervention so all students grow and learn.  In regards to MTSS local context matters as school districts across the country use a variety of MTSS models and components.  This session will describe a program evaluation of the implementation of one school district's MTSS model in elementary school settings.  First, by describing the development of the school district's program theory for MTSS and then how levels of implementation effect outcomes.
What Do School Leaders Need To Know About Early Childhood? – Stateroom F
Dr. Jean Ubbelohde – Millard Public Schools
Jacci Lucas – Papillion La Vista Community Schools
This session will cover the critical elements of early childhood programs, birth through age 5.  If you are a new administrator with early childhood in your building or an experienced administrator who wants to focus more on early childhood this is the session for you. Participants will leave the session with an understanding of the principles of a high quality early childhood program and the resources to support them.  The presenters will highlight Nebraska regulations (Rule 11,51,52), Results Matter, and tools to support administrators in the teacher evaluation process (for early childhood teachers).
Building Projects – Do's and Don't's (With a Focus on Do's) – Loper North
Rex Schultze, Derek Aldridge – Perry Law Firm
Over the past year we had numerous questions and issues involved with the basics of building projects – project planning, financing, payment bonds, and bids and bidding.  This session will provide an overview of the requirements of Nebraska statute for public building projects and their practical application to school district building projects, large and small.
Innovation Through Design Teams – Loper South
Dr. Blane McCann, Dr. Mark Weichel – Westside Community Schools
Connecting staff to a shared vision and a common purpose is the best way for an organization to increase staff buy-in for innovative ideas, build the leadership capacity of all stakeholders, understand District expectations and, of course, increase the achievement and engagement of all students and staff members. Westside Community School leaders are seeking to use the language of school design to release our energy and create synergy between and among multiple stakeholders due to our focus on designing new systems that support student learning. With a laser-like focus on students and what they need, we have made strides to create a system that is strengths-based and helps our students visualize a positive future. Staff will not be constrained by the legacy of an old system, but will be energized by the opportunity to design learning opportunities that are personalized and engaging based on student strengths, passions, needs, and interests.
The Value Of The EHA and Health Benefit Update – Ruby 6
Greg Long – Educators Health Alliance
Kent Trelford-Thompson – Blue Cross Blue Shield of Nebraska
Greg and Kent will discuss the Value of the EHA to school districts across Nebraska.  Blue Cross Blue Shield will discuss member eligibility within the EHA and also present a benefit update for 2017/18 school year.
Leadership and Change: Increasing Effectiveness and Results – Ruby 7 (Handout 1) (Handout 2)
Dr. Chad Dumas – Hastings Public Schools
Montessa Munoz – Hastings Public Schools
Scott Blum – School District 145-Waverly
Eileen Barks – ESU #2
Dr. Julee Sauer – ESU #3
How do you increase educator effectiveness and results for all students? Hastings Public Schools, District 145 – Waverly, and multiple ESUs have engaged in a replicable process to build capacity for this—and with GREAT success!! Hear how Principals, Assistant Principals, Teachers, Instructional Coaches, Central Office Administrators, and ESU Staff Developers have systematically worked to understand 1) Change processes, theories, and models, and 2) Standards for professional learning. But the learning doesn't stop there—staff have actively implemented this learning through focused action research using a structured process.  Come learn about both the process and the results! Hear the facilitators and participants describe the design, assumptions, outcomes, and practical applications from their perspectives. Additionally, this session will provide insight into future learning opportunities and why you might consider facilitating this learning in your setting to increase effectiveness and results for all.
Implementing Random Drug Testing for 7-12 students – Diamond 1  (Policy Document) (Paperwork)
Jason Heitz, Mark Bejot – Wakefield Community Schools
Wakefield High School implemented Random Drug Testing during the 2015-16 school year.  Implementation was preceded by several rounds of discussion with coaches, school board members, parents, school attorneys, and fellow school administrators.  Come and learn how we went about our process of learning, communication, and successful implementation.
E Days- Using Blended Learning to Create Virtual Learning Opportunities for Students – Diamond 2
Jon Cerny – Bancroft-Rosalie Community Schools
Bancroft-Rosalie School is a Nebraska BlendEd Pilot school. Staff will present the implementation of Blended learning including classroom models being used, high school and elementary examples, programs and devices being utilized, and how integration of technology within the classroom can effectively reach kids at all levels.  Staff will also describe their experience with E-Day's- virtual learning experiences for students. 
Promote the Power of your Public School – Diamond 6
Tyler Dahlgren –Nebraska  Public School Advantage
Brittany Mascio – Nebraska Loves Public Schools
Nebraska's public schools do amazing things, and nobody knows that better than their administrators. Join Nebraska Loves Public Schools and Nebraska Public School Advantage for a detailed session outlining the most effective ways to promote your public school. Our classrooms are full of success stories. It's important that we tell them.
Leaders, eMerge! Growing Your Own Technology Coaches – Diamond 7
Dr. Gregory Betts, Dr. Matt Lee, Dr. Paul Lindgren – Westside Community Schools
Looking to engineer foundational, long-lasting change within your buildings?  Grow your own instructional technology leadership.  Hear how one district launched a teacher-centered professional learning program to help classroom teachers eMerge as embedded technology coaches in their own buildings. 
A Simple Mistake Could Cost You: Student Fees & When to Charge Them – Crystal 1
Steve Williams, Tim Malm – KSB School Law
In this session Steve and Tim will provide an overview of the Public Elementary and Secondary Student Fee Authorization Act.  They will discuss common misconceptions, answer questions about student fees, and review areas where schools struggle most.  From fee waiver policies to extra-curricular activities, the KSB attorneys will make sure you've got a solid understanding of the law.
Any cancellation request must be received no later than Wednesday, July 19, 2017
*A 48 hour (2 business day) cancellation policy is in place for all events. To avoid being charged the full registration fee, please submit any requests to cancel your registration before the cancellation deadline. Please contact Michelle, michelle@ncsa.org, with all cancellation requests and inquiries. Please note: your registration fee will be refunded or waived ONLY if an event is cancelled due to inclement weather. Otherwise, the 48 hour (2 business day) cancellation policy remains in effect for all events.
Exhibitors and Sponsors
Exhibit space and sponsorship opportunities are SOLD OUT. All exhibitors and sponsors are handled on a first come, first served basis.