Employment Post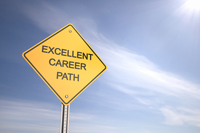 Welcome to the
NCSA Employment Post
Members can now log in to post a position.
First time employer posting:
Create an account to post a new employment opportunity.
Returning employer posting:
Log in here to post a new employment opportunity.
Need technical assistance?  Contact:
Amy at 800-793-6272
amy@ncsa.org
Lincoln Public Schools, Lincoln Nebraska, is accepting applications for the following administrator position:
Equity, Diversity and Multicultural Administrator
Apply at https://lpsrecruiting.lps.org
Review of applicants will begin immediately and will continue until position is filled.
Lincoln Public Schools is a district of nearly 42,000 students PreK-12 and 7,900+ employees.  For further school district information, please visit our website at www.lps.org
Dr. Eric Weber, Associate Superintendent for Human Resources
Box 82889*Lincoln, Nebraska 68501*(402) 436-1582*Fax (402) 436-1620*humanres@lps.org
All positions subject to a Veterans Preference
Equal Opportunity Employer
Deadline for Applications:
Valentine Community Schools
Valentine Community Schools is accepting applications for Elementary Principal for grades PK - 5.
Deadline for Applications: