Employment Post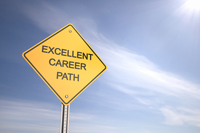 Welcome to the
NCSA Employment Post
Members can now log in to post a position.
First time employer posting:
Create an account to post a new employment opportunity.
Returning employer posting:
Log in here to post a new employment opportunity.
Need technical assistance?  Contact:
Amy at 800-793-6272
amy@ncsa.org
The Payroll Manager position at Lincoln Public Schools plays a critical role in the Payroll Department and exercises discretion and independent judgment on matters of business significance on a regular basis. The position is primarily responsible for managing all functions of the Payroll Office. This position is responsible for running a multi-million-dollar payroll covering nine employee groups. The Payroll Manager also is in charge of supervision of the payroll staff.
Calendar: 260-day/8 hrs
Salary: $80,000.00-$95,000.00
Deadline for Applications: