Employment Post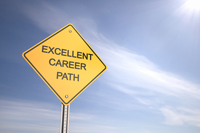 Welcome to the
NCSA Employment Post
Members can now log in to post a position.
First time employer posting:
Create an account to post a new employment opportunity.
Returning employer posting:
Log in here to post a new employment opportunity.
Need technical assistance?  Contact:
Amy at 800-793-6272
amy@ncsa.org
University of Nebraska-Lincoln
Contact Name:
Dr. Mary Beth Lehmanowsky, Chair of Search Committee
Assistant/Associate Professor of Practice
The University of Nebraska-Lincoln is seeking a qualified individual to fill an opening in the Educational Administration department.  The person selected for this position will be expected to teach online and face-to-face classes, advise masters and doctoral students, and actively engage with P-12 schools, governing bodies, Educational Service Units (ESUs), and other stakeholders.  We desire an effective leader with the skill to facilitate opportuity, equity, access and success across the P-20 educational spectrum.  The selected candidate will bring a superintendent-level practitioner's perspective and collaborate with a dynamic and award-winning faculty composed of expert researchers and practitioners, and highly motivated students from across Nebraska and across the globe.  
Minimum required Qualifications:
1) Earned doctorate in Educational Administration/Leadership;
2) Successful leadership experience in P-12 schools/districts/Educational Service Units/equivalent.
Preferred Qualifications:
1) A record of outstanding P-12 school leadership experience, including district-level administration (superintendency/associate superintendency/or equivalent);
2) A proven track record of mentoring new school leaders;
3) Experience teaching graduate level courses (including online), in the areas of educational organizations, school/district/regional leadership, P-20 education;
4) Evidence of success in leading efforts aimed at educational equity, state/local/national policy development;
5) Evidence of the ability to advise and mentor graduate students and chair doctoral dissertation committees;
6) Service in state and national educational organizations and experience disseminating scholarly work with practitioners.
 For more information and to apply for this position simply go to, https://employment.unl.edu/postings/60821
University of Nebraska-Lincoln is an EO/AA employer, qualified applicants are considered for employment without regard to race, color, ethinicity, national origins, sex, pregnancy, sexual orientation, gender identity, religion, disability, age, generic information, veteran status, marital status, and/or political affiliation.  See https://www.unl.edu/equity/notice-nondiscrimination.
Deadline for Applications: