Employment Post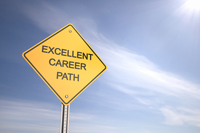 Welcome to the
NCSA Employment Post
Members can now log in to post a position.
First time employer posting:
Create an account to post a new employment opportunity.
Returning employer posting:
Log in here to post a new employment opportunity.
Need technical assistance?  Contact:
Amy at 800-793-6272
amy@ncsa.org
Lexington Public Schools is seeking applicants for the position of High School Principal for the 2020-2021 school year. Applicants must possess a valid Nebraska administrative certificate with a clearing endorsement. High school teaching and coaching or sponsorship and prior high school leadership experience is preferred. A background in serving diverse student populations including poverty and EL is also preferred but not required.
Lexington High School has a grades 9-12 enrollment of 940 students with a free/reduced meal rate of 79% and an English Learner (EL) rate of 25%. LHS most recently received a "Good" rating in the Nebraska accountability system, AQuESTT. The community of Lexington is very supportive of K-12 education, prides itself in its diversity, and supports its families and students like no other. If you are interested in working in a very challenging but rewarding school district, apply today!
Competitive salary and benefits package. Start date: On or about August 1, 2020. This position is subject to a veteran's preference. EOE. Application deadline: April 3, 2020.
Deadline for Applications:
South Sioux City Community Schools
The successful candidate will have experience in building a collaborative culture, establishing/maintaining high expectations for students and staff by serving as an instructional leader, the ability to establish and foster strong relationships, and the capacity to build professional learning communities.
This position will involve working with staff, students, and parents at the building level. The successful candidate will work collaboratively as part of a team, executing effective oral/written communication. Established leadership experience in developing and implementing curriculum, managing student behaviors and attendance issues, and utilizing data to drive continuous improvement initiatives, is also preferred. Demonstrated experience in handling multiple projects and meeting deadlines is essential.
This position offers a 260 day contract period. Anticipated start date is July 1, 2020.
Selected candidate must hold or be eligible to obtain a Nebraska Administrative Certification with Secondary endorsement. This administrative position requires District residency.
If interested please go to our website, www.ssccardinals.org and submit an application. The position(s) will remain open until filled.
The South Sioux City School District is an equal opportunity employer and does not discriminate on the basis of sex, disability, race, color, religion, veteran status, national or ethnic origin, age, marital status, pregnancy, childbirth or related medical condition, or other protected status. Positions are subject to a veterans preference.
Deadline for Applications: