NCSA Archived Programs/Webinars
Taking Remote Learning To The Next Level
Jason Green, co-author of the bestselling book Blended Learning in Action, and Jordan Nemmers, Manager of School Partnerships, discuss best practices from the field in remote and digital learning. Jason and Jordan, along with the LINC team, have helped thousands of educators successfully build high-quality remote learning experiences. They will also share strategies for ensuring your teachers are receiving the critical support and professional development needed so that students can thrive in this new paradigm. (September 2, 2020)


The Future of the ACT & SAT with John Baylor of OnToCollege


As more colleges and universities move to test-optional policies, especially in light of COVID-19, the future of the ACT and SAT might seem less certain. So what do these changes mean for Nebraska schools, Nebraska students, and the importance of standardized testing? (August 27, 2020)
The Biggest FLSA Update Since 2009? "Coaching" Administrators on the New Department of Labor Opinion (Presentation, Handout)

On January 5, 2018, the Department of Labor released an Opinion on coaches under the Fair Labor Standards Act. The issue of coaches under the FLSA has caused much confusion in schools since 2009 and the recent Opinion provides much-needed clarity. During this webinar, Justin Knight from the Perry Law Firm will walk through the Opinion, provide an overview of the FLSA, and suggest practical tips to implement the new Opinion in your district.

School Safety (Presentation)
Several new rules and regulations, including NDE's safety guidance, require school districts to update or enact policies and develop plans to comply with these new requirements. In order to comply, districts will need to take action now to begin planning for these changes. In this webinar, the Perry Law Firm will walk through these mid-year policy updates.




Crowdfunding the Classroom: An Overview and Discussion of Crowdfunding for School Districts (Presentation)
With today's technology, donors from across the world can easily give money to almost any worthwhile project. Teachers have taken notice of this online giving trend. In fact, according to at least one study, teachers at 71% of U.S. public schools have asked online donors to fund projects in their classrooms, such as purchasing new iPads, taking field trips and acquiring 3-D printers. With more and more teachers soliciting donations online, administrators and school business officials must be knowledgeable about the "in's and out's" of crowd-funding. In this free webinar, we will walk through the basics of crowd-funding, discuss the legal implications of teachers and staff "crowd-funding the classroom" and offer practical solutions for your district to address and manage the crowd-funding craze.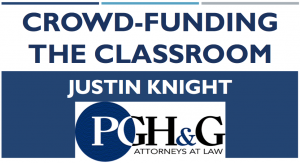 Affordable Care Act Reporting Forms Overview and Preparation: Walking through Forms 1094-C's and 1095-C's (Presentation)
By January 31, 2017, every "large employer" (50 or more full-time employees, including full-time equivalents) must provide a completed Form 1095-C to every full-time employee. Thus, all "large" districts in Nebraska have approximately two months to complete all of its Forms 1095-C. Some districts were required to complete these forms last year. Those districts learned that the process for completing these Forms can be time-consuming, confusing and frustrating. In this free webinar, the Perry Law Firm will walk through the process for successfully completing Forms 1094-C and 1095-C. We hope that this webinar will provide attendees with the necessary information and confidence to begin preparing their own Forms prior to the deadline.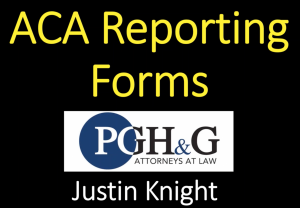 Energy Analytics (Presentation Handout)
With school budgets getting tighter each year, saving money and maximizing your rewards are more important than ever. Dave Raymond and Larry Cihal, Certified Energy Manager, from Trane will be joined by Brian Maschmann from Norris Schools who has implemented a Building Intelligent Services project. Be sure to attend this webinar to find out how you can maximize the spending of utility dollars in your district or school.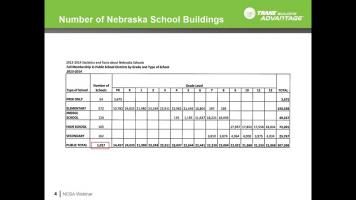 Designing and Financing  High Performance School Facilities (Presentation Handout)
Truancy and Nebraska Schools 1-27-14, 10.00 AM from Kelly Coash-Johnson on Vimeo.
New GASB Requirement for School District Audits 12-3-13 from Kelly Coash-Johnson on Vimeo.
2013-01-17 13.29 The Power of 2 Using Peer Tutoring to Buil from Kelly Coash-Johnson on Vimeo.