Networking with New Principals
The NCSA has been providing on-going assistance, resources and support to first year principals (K-12) in Nebraska for twenty seven years through the Networking With New Principals (NWNP) Program. The objectives of this program are to:
Expand knowledge of leadership skills and instructional leadership practices;Promote access to critical information in order to successfully deal with challenging opportunities and responsibilities;

Create opportunities to discuss educational issues;

Provide on-going support and encouragement;

Provide honest and constructive feedback;

Facilitate the understanding of how to use data to inform decisions; and 

Assist in building professional networks. 
The objectives of this program are met through various activities that include opportunities to attend NCSA Professional Development events, virtual meetings, individual consultations with NWNP Team Leaders, regular email communications, and more.   There are opportunities to visit with NWNP Leadership Team Leaders at Principal Affiliate meetings and NCSA staff attempt to provide many opportunities for new principals to build their professional capacity by attending NCSA  or principal affiliate events. We encourage new principals to participate in professional development and to expand their professional network.  Experience suggests that those new principals that actively participate in the program, NCSA  and affiliate activities have been most successful as a first year administrator.
The Networking With New Principals Program is led by a dedicated group of school principals that serve as the "Leadership Team". Representing elementary principals are Josie Floyd, Elementary Principal from Sutherland, Carrie Kolar, Elementary Principal at Engleman Elementary in Grand Island; Liz Stutzman, K-12 Principal at Friend; Heather Daubert, Middle School Assistant Principal at Beadle Middle School, Millard Public Schools; John Byrn, High School Principal at Ogallala; and Brad Jacobsen, 6-12 Principal at Ashland-Greenwood.  NCSA Associate Executive Director Dr. Dan Ernst serves as the coordinator of the team.
New principals are invited to reach out to any of the NWNP Leadership Team members with questions.  Help us to help you!
NCSA Networking With New Principals Leadership Team 2021-22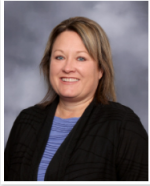 Dr. Carrie Kolar is the at Principal, Engleman Elementary School, Grand Island Public Schools. Dr. Kolar began teaching at Loup City High School and then taught at Grand Island Northwest for eight years. She was hired by Grand Island Public Schools as an administrator in 2005 and the Grand Island District has been her home ever since! Carrie attended Wayne State College for her undergrad degree, then earning the MA in Curriculum and Instruction from the University of Nebraska Kearney as well as her Principalship Endorsement.  Dr. Kolar continued on to UNL for an endorsement in Leadership for Learning Assessment and then completed her Educational Doctorate in 2015.  She is doing great work as a school administrator and you are encouraged to tap into her expertise for both your personal and school improvement. This is her second year as a NWNP Team Leader.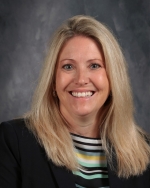 Heather Daubert is beginning year three as a member of the NWNP Leadership Team  Heather represents assistant principals on the team. Heather has tremendous credibility and experiences that make her an outstanding contributor; as well as a quality assistant principal with middle school education experience.  Heather Daubert has been with Millard Public Schools in Omaha, Nebraska since 1994.  After several years as a middle school English teacher, Heather served Millard as a district curriculum and instruction facilitator before becoming an assistant principal at Beadle Middle School. Mrs. Daubert fully believes that as educators, we have the greatest impact when we work together. When she isn't trying to embarrass her teenage children, Heather can usually be found avoiding the dishwasher or enjoying the sunset.
Josie Floyd is the elementary principal at Sutherland Public School with 21 years dedicated to the school system and a quarter of a century in education (Wow..how does that happen?)!  She and her husband Andy have made Sutherland their home, raising three boys, Bennett, Connor & Dillon.  Bennett will be a Junior at UNL, Connor just completed his freshman year at Doane and is transitioning to the Utility Line Program at Northeast Community College, and Dillon will be a 6th grader at Sutherland Public School.  Josie completed her undergraduate degree at Doane College in elementary education and K-12 special education in 1996.  She taught kindergarten at Silver Lake Elementary in Bladen and also 4th-6th grades at Medicine Valley in Curtis.  In 2000, following the completion of the Doane C&I program, she began her career in Sutherland as the Curriculum and Assessment Coordinator and part time kindergarten teacher.  Embracing leadership opportunities, she began the journey to become a principal, and joined Doane's EDI program in Lincoln.  Embarking on her 17th year as an elementary principal, Josie is passionate about building relationships with students and adults, providing quality instruction, promoting student & staff wellness and helping all students reach his/her potential.  Her hobbies include reading, exercising, chasing boys (her boys of course), photography and spending time with friends.  Josie is currently in the Ed Specialist program with Wayne State and will graduate in May 2022.  Josie has been the recipient of the NWEA Rookie of the Year Finalist Award, Horace Mann Scholar, Region V NDP in 2012 and 2013, and the 2017 NRCSA Principal of the Year.   She has served as NAESP Secretary, State Representative for NAESP for six years and is currently the President-Elect for NAESP.  Serving on school improvement teams for Nebraska districts, being active in Region V Principals, as well as being involved in a variety of committees has created a path that has allowed Josie to grow professionally and assist her professional network in blossoming.  She is a member of the NCSA Executive Board, State Accreditation Committee, NCSA Legislative Committee, and has served as an Advisor for the PreK-3 Leadership Academy.  Josie encourages all principals, novice and veteran, to get involved, ask questions, and learn from one another because we are all in this TOGETHER to make a positive difference and inspire our STUDENTS & STAFF to become the best version of themself.     

Liz Stutzman is the proud PreK-12th Grade Principal for Friend Public School in Friend, Nebraska. I was born and raised in Friend, as well as my husband Trevin. We are blessed to have four kids- Corbin, Lainey, Neely, and Ridge. My hobbies include cooking, walking, and anything to do with sports! After graduating from Friend, I went to Doane and received my Bachelor's Degree in Elementary Education and Special Education in 2008. I love Doane so much, I decided to go back two more times! Curriculum and Instruction Masters (2010) and Educational Leadership Masters (2013). I taught for ten years before moving into this Principal position. I was at York for one year, Gretna for seven years, Seward for one year, and I taught in Friend for one year as well- all of my years of teaching were spent in the First Grade and Third Grade Classrooms, and it brought me so much joy! I loved teaching and I really enjoyed my time at York, Gretna, and Seward- but we knew it was time to come home to raise our family with all of their aunts, uncles, grandparents, and great grandparents that lived in Friend and nearby. I am a Friend Bulldog through and through- Go Dawgs! 
August of 2021 marks the start of my 14th year in education and my 4th year as a Principal (all at Friend). Being a Principal to me, means that you will learn something new every day and that you (we) were given the opportunity to lead our schools, staff, students, and communities! My favorite part of education is building lifelong relationships with the students, staff, and families- but also other educators in our great state! I love being the Principal in our school because we get to see the students grow from the time they are 3 years old to 18 when they walk across our stage. As the lone Principal in our PreK-12th grade building, I look forward to networking, lending a listening ear or a helping hand, and being a servant leader for other administrators- especially to our new and PreK-12th Grade Principals. I have such a passion for education, and I look forward to continuing to put that into use. I am always open to help in anyway, feel free to ask any questions- I always say, "There's no such thing as a dumb question."  Here's to another great year in education!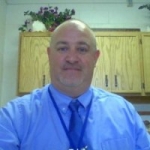 John Byrn will begin his third year as Principal at Ogallala High School and also his third year as a member of the NWNP Leadership Team.  John began his career in Lawrence, Kansas and has many experiences that include: Paraprofessional SPED/BD, Social Studies Teacher/Special Education, PE teacher at an alternative high school.  In 2001 he moved to North Platte Nebraska.  In the North Platte district he served as a Dean of Students/STEM at Madison Middle School, Principal at Jefferson Elementary, and Assistant Principal at North Platte High School.  John has a great history of working successfully with any level of students.  His variety of experiences and at multiple levels makes him a great asset for the NWNP Leadership Team and NWNP participants. John is beginning his 3rd year on the NWNP Leadership Team. Use John and his excellent experiences as a resource to assist you.
Brad Jacobsen graduated from Midland University in 1994, earned a Masters of Education in Educational Leadership from  Doane College in 2006, and is currently working towards the completion of the Nebraska Education Specialist degree from Wayne State College.  His tenure as 6-12 Principal at Ashland-Greenwood began in 2009. He has worked diligently in his school to shape a shared vision and a set of core values for students.  He places a high priority on developing positive relationships with students, staff, and the school community.  Brad demonstrates instructional leadership with experience in curriculum and assessment development, Marzano Education Framework, NDE Teacher and Principal Framework, and has served in AdvancED and NDE External visits.  Brad has also testified in front of the Education Committee on behalf of NCSA on important Legislative Bills. 2021-22 is his third year on the NWNP Leadership Team.  Brad was recently elected to serve as Chair of the 2021-22 NCSA Executive Board.  If you are a secondary principal, use Brad as a part of your administrative  network.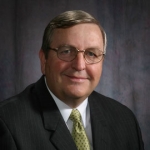 Dr. Dan Ernst is currently serving his fifteenth year as the Associate Executive Director of the Nebraska Council of School Administrators (NCSA). Ernst joined NCSA following thirty-four years in public education, twenty-five as a school administrator. His administrative career includes assignments as an assistant principal, principal, and superintendent. Ernst, as part of his role at NCSA, assumes the responsibility to coordinate NWNP and the NWNP Leadership Team.  Feel free to contact Dan with your questions or concerns.
For more information, contact:
Dr. Dan Ernst
NCSA Associate Executive Director
dan@ncsa.org
402-476-8055 Or 1-800-793-6272