Labor Relations
Wednesday, October 5, 2022 (All day)

to

Thursday, October 6, 2022 (All day)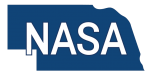 NASA and NASB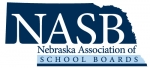 Labor Relations Conference
October 5-6, 2022
Cornhusker Marriott - Lincoln, NE
Registration is closed.  Just drop by the onsite registration desk to join.
This annual joint event brings together School Administrators and School Board Members to provide information on negotiations, legal updates, and best practices for labor relations.  Look for additional details and registration to open in the fall.

Wednesday, October 5
12:30 p.m.      Registration Open
1:00 p.m.        Preconference Workshop - The ABCs of Negotiations with Perry Law Firm
The single biggest part of a school district's budget is personnel costs. Salaries and benefits alone usually represent around 90% of a district's total expenses. Therefore, it is absolutely essential that a district understand the negotiation process and legal requirements in order to ensure that these expenses are a reasonable and good use of taxpayer dollars. In this session, we will walk through the negotiation process and offer practical suggestions, including specific items to consider heading into the 2023-2024 negotiations timeline.
5:00 p.m.        Memorial Stadium and More Tour 
After the Preconference, learn more about your beloved Huskers with a facilities tour. Osborne Athletic Complex (North Stadium) was built in 2006 and includes a beautiful 40' waterfall, Sullivan art mural, video kiosk, Husker Nation Championship Drive donor display, a peek at the Suh Strength Complex, National Championship and Bowl Trophy displays, and the Nebraska Heisman Room. You will also see the major award winner hallway, Hawks indoor practice facility, and tunnel walk onto the field. Limited to 40 attendees.  First come, first served!
Thursday, October 6
7:30 a.m.         Registration,Continental Breakfast, and Exhibits Open
8:15 a.m.         Welcome and Keynote - Moving From Ordinary to Extraordinary: Why Some Schools and Boards Thrive with Andrew McCrea

Andrew McCrea helps tell the stories of extraordinary communities and schools all across the nation. He served three terms on his local school board and has done countless interviews with teachers, administrators, and community leaders who are helping their school districts and towns thrive. What sets the extraordinary apart from the ordinary? Andrew will share practical steps we can take to help our schools, students, and communities. 
9:30 a.m.         Exhibit Break
9:45 a.m.         Concurrent Session I
10:45 a.m.       Exhibit Break 
11:00 a.m.       Concurrent Session II
12:00 p.m.       Lunch
1:00 p.m.         Concurrent Session III
2:00 p.m.         Exhibit Break
2:15 p.m.         Concurrent Session IV
3:15 p.m.         Adjourn
*Above times are in Central Time
Breakout Sessions:

Building the Capacity for Change - Andrew McCrea
FLSA/FMLA Revisited (Again)  -  Karen Haase and Sara Hento - KSB School Law
Wage Deductions and Payroll Issues - Derek Aldridge and Sara Tonjes - Perry Law Firm
Building the Teacher Pipeline within Your Own School - Chelsey Greene - Nebraska Department of Education, FCCLA STAR Teach and Train Finalists, Educators Rising State Officers
Staff Negotiations: Arrays, Calculations, and Data all at your fingertips - Darion Miller - Sparq Data Solutions
Staff Shortages, Limited Resources, and Contracts -  Karen Haase and Sara Hento - KSB School Law
Employee Contracts and Mistakes to Avoid  - Jim Gessford and Haleigh Carlson - Perry Law Firm
Educator Workforce Shortage:  Recruitment, Retention & Leadership - Dr. Sara Skretta - University of Nebraska–Lincoln
Use of School Resources, Crazy Political Times, and the First Amendment -  Karen Haase and Sara Hento - KSB School Law
Terminating Employment for Classified Employees - Josh Schauer and Justin Knight - Perry Law Firm
Go for the Gold: The Growth-Oriented Leadership Development Program - Drs. Jiangang Xia, Scott Sturgeon, Nick Pace, and Don Johnson – University of Nebraska-Lincoln (GOLD One Sheet)
"It Ain't Us": Summer Activities, Booster Clubs, Foundations, and You! -  Karen Haase and Sara Hento - KSB School Law
Workers' Compensation Issues - Josh Schauer, Haleigh Carlson, and Joe Bachmann - Perry Law Firm
Health Care Member Support - Greg Long – EHA, Cortney Ray and Brett Young - BCBSNE
Lodging Information
Cornhusker Marriott - Lincoln
Call (402) 474-7474
or Click HERE to book online
Mention: NCSA/NASB Labor Relations
Rate: $109 + tax
Rooms must be booked by September 13
Exhibit and Sponsor Opportunities
All booth space and sponsorships have be sold.  Booth spaces will be assigned on a first-come, first-served basis with completed paperwork and payment received.  The cancellation deadline for this event is September 9, 2022. No refunds will be provided after this date. Please contact Brenda, brenda@ncsa.org, with any cancellation requests.