State Education Conference
Wednesday, November 15, 2023 (All day)

to

Friday, November 17, 2023 (All day)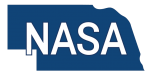 NASA/NASB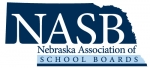 State Education Conference
November 15-17, 2023
CHI Center, Downtown Omaha
This joint conference, presented annually the week prior to Thanksgiving, offers school administrators and school board members the latest in educational information and technology through such activities as pre-conference workshops, keynote presentations, breakout sessions, and commercial exhibits.
Exhibitors and Sponsors
The 2023 State Education Conference planned to be held on November 15-17 at the CHI Health Center in downtown Omaha, Nebraska.
The State Education Conference is an annual conference, held since 1919, that regularly attracts over 1,000 school board members and administrators representing nearly all of Nebraska's public school districts. State Education Conference offers participants the latest in educational information and technology through activities such as:
     * 2 PreConference Workshops
     * 3 General Session Presentations
     * 50+ Breakout Sessions
     * Over 100 Exhibit Booths
Click HERE to download additional information and paperwork to participate.
Booth spaces will be assigned on a first-come, first-served basis with
completed paperwork and payment received.  
The cancellation deadline for this event is October 6, 2023. No refunds will be provided after this date. Please contact Brenda, brenda@ncsa.org, with any cancellation requests.