Nebraska School Safety and Security Summit
Tuesday, October 18, 2022 (All day)

to

Wednesday, October 19, 2022 (All day)
Nebraska School Safety and Security Summit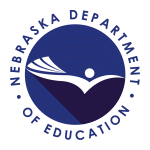 October 18 and/or 19, 2022
Holiday Inn - Kearney, NE
Click HERE to register!
The Nebraska Council of School Administrators, in partnership with the Nebraska Department of Education, University of Nebraska Public Policy Center, and BoysTown will hold the 5th Annual Nebraska School Safety and Security Summit October 18-19, 2022.  Look for registration to open soon.

Registrants can choose to either attend both days or register for a single day. Our first day will consist of learning together while on the second day you will select two workshops to go in-depth into the areas most important to your needs before coming back together in the afternoon.
Scholarship Information
This is a grant-funded scholarship opportunity which is intended to support attendance at the October 2022 Nebraska School Safety and Security Summit.  The scholarship will support up to five (5) people per school district who have or may in the future have threat assessment team responsibilities. The district can be reimbursed $350 per person to support registration, travel costs, and/or costs for substitutes to enable attendance.
Click HERE for more information and to apply for the scholarship.
Tuesday, October 18
9:00                Welcome and overview of Day One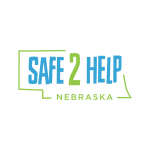 9:05-10:30     Why School Safety Is Important with Dorian VanHorn
10:30-10:45   Break
10:45-11:15   988 with Kyle Kinney and Michelle Nunemaker, DHHS
11:15-11:45   Safe2Help with Diana Schmidt, BoysTown
11:45-12:15   988 and Safe2Help School Panel
12:15-1:00     Lunch
1:00-2:00       Threat Assessment and Management in Nebraska Schools with Mario Scalora


2:00-2:15       Break
2:15-3:15       Preventing Violent Behavior in School: the Why, What, and How with Heather Robbins
3:15                Adjourn
Wednesday, October 19
9:00-10:00     Select-A-Session 1
10:00-10:15   Break
10:15-11:15   Select-A-Session 2
11:15-11:30   Break
11:30-12:30   Select-A-Session 3
12:30-1:30     Lunch
1:30-3:00       Putting it all together: What's next in Nebraska School Safety
3:00-3:30       Summation with Commissioner Matt Blomstedt
3:30                Adjourn
Lodging Information
Holiday Inn - Kearney
Call (308) 237-5971
Mention: Safety Summit
Rate: $119.95 + tax