NASES & NDE Legislative Advocacy and Leadership Conference
Thursday, February 17, 2022 (All day)

to

Friday, February 18, 2022 (All day)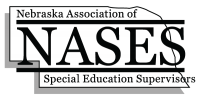 NASES & NDE
Legislative Advocacy and Leadership
Conference
February 17-18, 2022
Cornhusker Marriott - Lincoln, NE
Pre-registation is now closed.  Drop by the onsite registration desk at the event to join.
The NASES & NDE Legislative Advocacy and Leadership Conference brings together Nebraska School Leaders in Special Education to learn about the current legislative session and advocate for their needs.  Look for more information in January.
Tuesday, February 15
10:00-11:00 Special Education Legislative Update via Zoom
                     Dr. Michael Dulaney, Executive Director, NCSA
 Join Dr. Mike Dulaney for a virtual legislative update that will provide you details on the landscape of the Legislature and help prepare you for your senator meeting. The Zoom link will be sent to all conference registrants the week of February 14.
Thursday, February 17
8:00-11:00   Registration and Work Room
Participants are welcome to check-in at the Cornhusker before and after their senator appointments to work and connect with colleagues, including registered NDE Office of Special Education staff who will be available for collaboration that morning.

8:00-11:00   Appointments with Senators
The very best way to influence your State Senator is to meet on his or her turf at the Capitol. Be sure to contact your senator in advance to arrange a short meeting before 11:30 a.m. on February 17.   We encourage you to bring the following to your meeting:
        1.   A student success story...make it real!
        2.  Your District's Targeted Improvement Plan (TIP) showing high expectations for special ed.
        3.  If available, any data showing how you are closing the gap for students with disabilities. 
For a complete list of the 2022 Nebraska Unicameral Legislature, please visit: https://nebraskalegislature.gov/senators/senator_list.php

11:30-12:30 Lunch and Legislative Update

12:30-4:00   Leading Appreciatively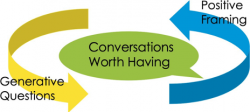 Nebraska ASD Network
Conversations are fateful. Everything we do and all change begins with a conversation. Whether it's with ourselves or others, the nature of the conversation influences us. This introductory training is designed to get you started intentionally fostering conversations worth having: interactions that strengthen relationships, deepen understanding, and expand possibilities for achieving goals and desired outcomes.
Objectives:
        1.   Build awareness of the difference between a problem-solving approach and an appreciative inquiry approach.
        2.   Identify what makes a conversation worth having.
        3.   Identify and use three strategies to engage in conversations worth having.

4:00-5:00     NASES General Business Meeting

5:00              Social at Boombox Social

Kickback with your colleagues from across the state and catch up over beverages and snacks or hop in on the distillery tour at Boombox Social.
Friday, February 18
7:30-8:30     Conference Breakfast 

7:30-8:30     New NASES Member 
A leadership hour for new NASES members and their mentors.  To attend: RSVP to Misty Beair, mibeair1@waynebluedevils.org, by February 10.
8:30-12:00   Nebraska's Journey to Inclusion
                     Nebraska Department of Education, Office of Special Education and SPED Strategies
All students, including students with disabilities, deserve access to a high-quality education that prepares them for future success. Students are best served when they have access to effective instruction on high-quality, grade-level curriculum that is tailored to their learning needs. The NDE Office of Special Education, in partnership with SPED Strategies, is excited to continue Nebraska's Journey to Inclusion.  We will spend time during our joint conference to discuss the Journey to Inclusion, resources designed to help school systems design an instructional strategy that meets the needs of students with disabilities, and the upcoming pilot program that will come about in the 2022-2023 School Year. 

12:00          Adjourn
Lodging Information
Cornhusker Marriott - Lincoln
Click HERE to book a room
or Call (402) 474-7474
Mention: NCSA/NASES Legislative Conference
Rate: $108 + tax