NASBO State Convention
Thursday, April 20, 2023 (All day)

to

Friday, April 21, 2023 (All day)
NASBO State Convention
April 20-21, 2023
Cornhusker Marriott - Lincoln, NE
Pre-registration is now closed.  Drop by the onsite registration table to join.
The annual Nebraska Association of School Business Officials State Convention provides professional development on all things school finance, human relations, and much more in addition to an opportunity to connect with colleagues across the state. 
Thursday, April 20
8:00      Registration
8:30      Welcome - Jeremy Knajdl, NASBO President 
             Legislative Update - Dr. Michael Dulaney, NCSA Executive Director
9:45      Concurrent Session I 
10:45    Concurrent Session II
11:30    Lunch
12:15    NASBO Business Official of the Year Presentation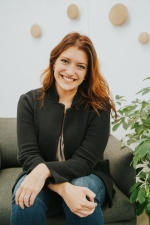 5 Ways to Thrive - Hannah Miller 
A recent Gallup report shared that only 1/3 of the U.S. workforce feels engaged. Disengaged people are more likely to experience burnout at work and home. In this presentation, Hannah will discuss the 5 elements of wellbeing and help attendees learn how to enhance their life and workplace environment to thrive!
1:30      Concurrent Session III
2:30      Concurrent Session IV
3:15      NASBO Business Meeting and Roundtable
4:30      NASBO Social 
Kickback with your colleagues from across the state and catch up over beverages and snacks. 
Friday, April 21
8:00      Full Breakfast
8:30      Preparing for the Unknown: A Legal Overview of Unfamiliar Territory - Jim Gessford and Justin Knight, Perry Law Firm
Concurrent Session Topics Include:
Floundering, Lost, Stumped, and Aggravated: That's what FLSA stands for, right?
School Finance 101
Construction Projects and Legal Considerations
Funny Funds and Fictitious Financials: Assessing Your Fraud Risk
The 30,000-Foot View of Business Manager Basics
School Finance Hot Topics
Transportation Issues
EHA and BCBS Update
So You Have a Teacher Facing a Long-Term Absence…
State Auditor's Office Update
Recent Employee Benefit, Payroll, and New Federal "Secure 2.0 Act" Issues
NPERS Update and Audit Tips
New To School Finance
Special Education - Business Issues
HR Hot Topics with Nebraska Association of School Personnel Administrators
Lodging Information
Cornhusker Marriott - Lincoln
Call (402) 474-7474
or Click HERE to book your room online
Mention: NASBO State Convention
Rate: $109 + tax
Rooms must be booked by March 29, 2023
Exhibitors and Sponsors
The Nebraska Association of School Business Officials (NASBO) have scheduled their annual NASBO State Convention for April 20-21, 2023, at the Cornhusker Marriott in Lincoln, Nebraska.  This event brings together around 200 school business officials, bookkeepers, and superintendents to discuss issues related to school business.  
Exhibit and sponsor opportunities are SOLD OUT
, but ad space is still available for purchase. 
Sponsorships and booths are filled on a first-come, first-served basis and always fill very quickly.  Click

HERE

to see what the ad options are for this year's NASBO Program.
Any cancelation request must be received no later than April 14, 2023.