GRIT
Wednesday, April 12, 2023 (All day)
NCSA GRIT Conference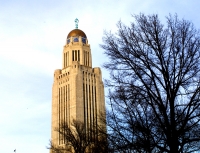 April 12, 2023
Cornhusker Marriott - Lincoln, NE
Click HERE to register!
The Government Relations Information Teams (GRIT) Conference remains one of NCSA's long-standing annual events on the topic of education-related 
issues before the Nebraska 
Legislature. 
School administrators are thoroughly briefed during the conference prior to a working lunch with state senators and aides. Presenters include Governor Pillen, State Senators, and OpenSky Policy Institute.

Agenda
8:30-9:35       Welcome from Kevin Wingard, NCSA Chair
8:35-9:00       Senator Mike Jacobson
9:00-9:30       Senator Lynne Walz
9:30-10:00     Senator Jana Hughes
10:00-10:15   Break
10:15-11:00   Dr. Rebecca Firestone, OpenSky Policy Institute
11:00-11:30   Dr. Michael Dulaney, Dr. Dan Ernst, and Kyle McGowan, NCSA
11:30-12:00   Governor Jim Pillen
12:00-1:00    Lunch with Senators
This event is intended to provide information to NCSA members and there is not an opportunity for vendors to attend. Please contact Megan Hillabrand, megan@ncsa.org, with questions. 
A 48 hour (2 business day) cancellation policy is in place for all events. To avoid being charged the full registration fee, please submit any requests to cancel your registration before the cancellation deadline. Please contact Brenda, brenda@ncsa.org, with all cancellation requests and inquiries. Please note: your registration fee will be refunded or waived ONLY if an event is cancelled due to inclement weather. Otherwise, the 48 hour (2 business day) cancellation policy remains in effect for all events.