Administrators' Days
Wednesday, July 31, 2019 (All day)

to

Friday, August 2, 2019 (All day)
Younes Conference Center - Kearney, NE
Administrators' Days 2019
July 31-August 2, 2019
Younes Conference Center and Holiday Inn - Kearney, NE 
Registration is now open!  Click HERE to register online.
Keynote Speakers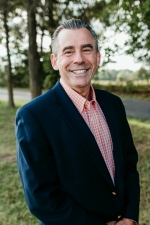 Todd Whitaker
Dr. Todd Whitaker has been fortunate to be able to blend his passion with his career. Recognized as a leading presenter in the field of education, his message about the importance of teaching has resonated with hundreds of thousands of educators around the world. Todd is a professor of educational leadership at the University of Missouri and professor emeritus at Indiana State University. He has spent his life pursuing his love of education by researching and studying effective teachers and principals.
Prior to moving into higher education he was a math teacher and basketball coach in Missouri. Todd then served as a principal at the middle school, junior high, and high school levels. He was also a middle school coordinator in charge of staffing, curriculum, and technology for the opening of new middle schools.
One of the nation's leading authorities on staff motivation, teacher leadership, and principal effectiveness, Todd has written over 50 books including the national best seller, What Great Teachers Do Differently. Other titles include: Dealing With Difficult Teachers, Ten-Minute Inservice, Your First Year, What Great Principals Do Differently, Motivating & Inspiring Teachers, and Dealing With Difficult Parents.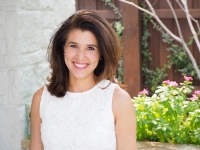 Michelle Gielan
Michelle Gielan has spent the past decade researching the link between happiness and success.  She is the bestselling author of Broadcasting Happiness: The Science of Igniting and Sustaining Positive Change and was named one of the Top 10 authors on resilience by the Harvard Business Review.  Michelle holds an advanced degree in Positive Psychology from the University of Pennsylvania. She is an Executive Producer of "The Happiness Advantage" on PBS and a featured professor in Oprah's Happiness course.  She formerly served as anchor of The CBS Morning News, and her research has received attention from dozens of media outlets including The Washington Post, FORBES, and The New York Times.  Michelle's research shows you that an optimistic, empowered mindset is the most valuable resource in creating happiness and forward progress.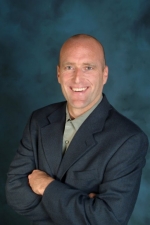 Craig Zablocki
For nearly 25 years Craig has helped people transform the obstacles that keep them stuck, lift them up and breathe new life into their purpose! Aside from numerous interviews and articles written by or about Craig, he authored the book The Intelligence of Fun, Live with Craig Zablocki.  Craig unravels us from our habitual ways of being and from the social conditioning that keeps us stuck; and he does it with humor and heart.
As a single dad raising a young son, Craig climbed mountains with his son on his back, joined knitting circles with the playpen at his feet, and improvised bedtime stories and songs that still show up nearly 20 years later. Craig sees kiddos as his best teachers.
Select-A-Sessions
Sessions will be held on Thursday, August 1.  Check back later to find a draft list of session offered this year.

Schedule
Tuesday, July 30
| | |
| --- | --- |
| 8:00 pm |  First National Capital Markets' Hospitality |
Wednesday, July 31
| | |
| --- | --- |
|  8:30 am - 4:00 pm |  NDE Program |
|  11:25 am - 12:25 pm |  Boxed  Luncheon |
|  4:00 pm - 5:30 pm |  Exhibitors' Reception  |
|  7:30 pm |  Hospitality Suites Open |
Thursday, August 1
 8:00 am - 9:15 am

 Welcome and

Todd Whitaker

 9:30 am - 10:15 am

 Select-a-Session I

 10:30 am - 11:15 am

 Select-a-Session II

 11: 15 am - 12:45 pm

 Awards Lunch

 12:45 pm - 1:15 pm

 Ice Cream Social

 1:15 pm - 2:30 pm 

 Michelle Gielan

 2:45 pm - 3:30 pm

 Select-a-Session III

 3:45 pm - 4:30 pm

 Select-a-Session IV

  4:30 pm - 6:00 pm

 Administrator Reception

  5:00 pm

 Administrators in Action

  6:00 pm

 Social at Cunningham's

  8:00 pm

 NCSA Trivia Night

  8:00 pm

 Hospitality Suites Open
Friday, August 2
 8:15 am - 9:15 am

 New Member Breakfast

 8:15 am - 9:15 am

 Breakfast Buffet

 9:15 am - 9:30 am

 Welcome and Honors

 9:30 am - 10:00 am

 Federal Update

 10:00 am - 11:00 am

 Craig Zablocki

 

*Any cancellation request must be received no later than Wednesday, July 24, 2019.  To avoid being charged the full registration fee, please submit any requests to cancel your registration before the cancellation deadline. Please contact NCSA, 402-476-8055, with all cancellation requests and inquiries. Please note: your registration fee will be refunded or waived ONLY if an event is cancelled due to inclement weather.