Nebraska School Safety and Security Summit
Thursday, October 19, 2023 (All day)
Nebraska School Safety and Security Summit
October 19, 2023
Embassy Suites - Lincoln, NE
Click HERE to register!
The Nebraska Council of School Administrators, in partnership with the Nebraska Department of Education, University of Nebraska Public Policy Center, and BoysTown will hold the 6th Annual Nebraska School Safety and Security Summit October 19, 2023, with a focus on Prevention and Preparedness.
Scholarship Information
This scholarship opportunity is grant funded and intended to support attendance at the October 2023 School Safety Summit for up to 5 people per school district who have or may in the future have threat assessment team responsibilities. The district can be reimbursed $350 per person to support registration, travel costs, and/or costs for substitutes to enable attendance.   
Click HERE to apply for a scholarship. Payments will be mailed to schools after the NE Safety Summit, once verified of attendance of summit.
Agenda
8:30-10:00     Welcome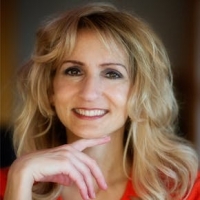 Is That a Threat? Distinguishing Danger From Drama in Academic and Workplace Settings with Wendy Patrick
A student's message is vague but ominous: "I'm coming for her." But is that enough to pursue a case? Do you warn the victim, a fellow student at the school? This program will discuss the factors and surrounding circumstances that will enable you to make that type of decision. Incorporating criminal law, psychological research, and case examples, this program will discuss modern methods of investigating and utilizing circumstantial evidence to distinguish danger from drama in academic settings.  We will also discuss what type of conduct is likely to trigger discipline, whether the conduct rises to the level of law enforcement action, and explore alternative methods of managing threatening behavior.
10:10-11:10    Breakout Session 1
11:15-12:15    Breakout Session 2
12:15-1:00      Lunch
1:00-2:00        Breakout Session 3
2:10-3:10        Breakout Session 4
3:15-4:30        Saving Sycamore: The School Shooting That Never Happened with Molly Hudgens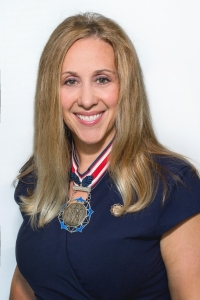 Molly shares the story of how she prevented a school shooting on September 28, 2016. When a student with a fully-loaded semi-automatic handgun came to her with a plan to kill people on the school's campus, he told her, "I came to you because you're the only person who can talk me out of this." After a ninety-minute intervention, the student relinquished the weapon to Hudgens with no shots fired and no lives lost.  Hudgens' retelling of the event walks the audience through the specifics of the incident that took place in her office and highlights previous training that affected her decision-making process during the event. Hudgens speaks boldly of her faith throughout and challenges those in attendance to remember that every human interaction matters and that one life can make a difference.  Hudgens became the first Tennessean and only the tenth woman to become a recipient of the Congressional Medal of Honor Foundation's Citizens Medal of Honor for her efforts that day.
4:30               Adjourn
Session Topics Include
Someone to Call: Safe2Help and 988 
Digital Framework Part 1 and 2 
Nebraska Information Analysis Center 
State Suicide Prevention Plan
Mental Health
Where the Rubber Meets the Road in Nebraska/what does a threat assessment team look like in a school? 
Someone to Respond: Mobile Crisis 
Emergency Operation Plans 
Exercising Your Plan Tabletops 
Zero Suicide
And More!
2023 ATAP Great Plains Summit: Preventing Targeted Violence in Diverse Environments
We encourage attendees of this year's Nebraska School Safety and Security Summit to consider attending the ATAP Great Plains Summit on October 20 at the Embassy Suites as well!  This year's Great Plains Association of Threat Assessment Professionals (ATAP) event will focus on the prevention of targeted violence in diverse environments and attendance is available either in person or via Zoom.
Click HERE to learn more about the ATAP Great Plains Summit and access registration. 
ATAP Great Plains Summit Scholarship Information:
Nebraska School Threat Assessment Team members can apply for a scholarship to reimburse costs up to $350 for attendance at the Great Plains ATAP training event on October 20, 2023. Click HERE to access the scholarship application through ESUCC.
Lodging Information
Embassy Suites - Lincoln
Call (402) 473-4719
Mention: School Safety and Security Summit
Rate: $134 + tax
Rooms must be booked by September 27