Nebraska Fall Ed Tech Conference
Monday, November 6, 2023 (All day)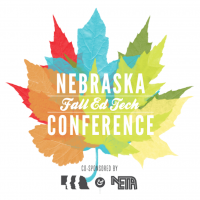 Nebraska Fall Ed Tech Conference
An Exploration of AI in Nebraska Education
Younes Conference Center South - Kearney, NE
November 6, 2023
Click HERE to register!
NCSA is happy to continue our partnership with NETA to offer the 2023 Nebraska Fall Ed Tech Conference with a focus on Artificial Intelligence (AI) in Nebraska Schools as well as:
Over 20 Exhibitors to Connect With
3 Poster Presentations to Learn From
25 Breakout Sessions with an AI and Tech Focus Including:

Administrator Focused Track
Hands-on Sessions
Canva and Google Specific Sessions
Best Practice Sessions
And More!
CLICK HERE
 to access the full schedule including session information in Sched.
8:30-9:30       Artificial Intelligence For Educators: Policies, Practices, And Applications
with Jethro Jones and Kevin Morrill

Jethro Jones, a consultant and former national award-winning school leader, and Kevin Morrill, co-founder of School
AI
will discuss ways to implement AI using smart decision making practices with focus on the Three P's and the APLUS Framework. They will include demonstrations of some cool tools you can start using right away. Attendees will walk away with skills and access to start utilizing specific AI Applications.  As the nature of AI is changing rapidly with new information coming out every day, this session will be unique to the Nebraska Fall Ed Tech Conference!
9:30-10:00     Exhibit Break and Poster Session
10:00-10:45   Select-a-Session
11:00-11:45   Select-a-Session
11:45-12:30   Lunch
12:30-1:15     Select-a-Session
1:30-2:15       Select-a-Session
2:30-3:15       Select-a-Session
About our Keynotes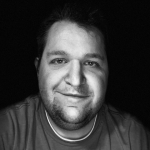 Jethro Jones is a national award-winning former school leader, podcaster, and author of the books How to be a Transformative Principal and SchoolX and founder of the BE Podcast Network. Jethro currently consults school leaders on strategies to save time, lead more effectively, and overcome weaknesses. Jethro has worked as a principal at all K-12 levels, including a prison school, a district coach, distance-learning team lead, and English teacher.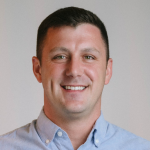 Kevin Morrill
is the co-founder of SchoolAI, a platform that helps educators use AI to save time, boost job satisfaction, and improve student outcomes. As a former tech executive in high-growth companies and a school leader, he understands the hurdles educators face when exploring and adopting new technologies.
Lodging Information
Fairfield Inn - Kearney
Call (308) 236-4200
Mention: Nebraska Fall Ed Tech Conference
Rate: $129.95 + tax
Exhibitors and Sponsors
The Nebraska Council of School Administrators (NCSA) and the Nebraska Educational Technology Association (NETA) are excited to continue a partnership for the Nebraska Fall Ed Tech Conference. The importance of technology and the pace at which it is changing and improving cannot be denied.  This year's conference will have a focus on AI and tech in Nebraska schools.
Click HERE to download additional information and paperwork to participate.
Booth spaces will be assigned on a first-come, first-served basis 
with completed paperwork and payment received
.  
The cancellation deadline for this event is October 6, 2023. No refunds will be provided after this date. Please contact Brenda, 
brenda@ncsa.org
, with any cancellation requests.