Nebraska Fall Ed Tech Conference
Monday, November 1, 2021 (All day)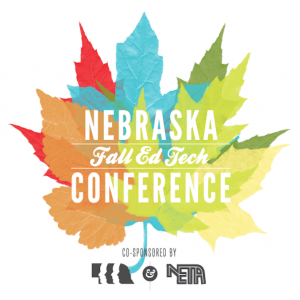 Nebraska Fall Ed Tech Conference
November 1, 2021
Younes Conference Center - Kearney, NE
Pre-registration is now closed.  Drop by the onsite registration desk to join.

NCSA and NETA are excited to again partner to bring you the Nebraska Fall Ed Tech Conference on November 1, 2021. CLICK HERE to access up-to-date information on the conference website.
Lodging Information
Fairfield Inn - Kearney
Call (308) 236-4200
Mention: Nebraska Council of School Administrators Ed Tech Conference 2021
Rate: $114.95 + tax

Exhibitors and Sponsors
The Nebraska Council of School Administrators (NCSA) and the Nebraska Educational Technology Association (NETA) are excited to continue a partnership to provide a comprehensive and informative conference on technologies available and utilized in Nebraska schools. Today's students are actively engaged in using technology. They are early adopters of new technology and appear to be light-years ahead of the rest of the adult world. We challenge school leaders to understand and to successfully integrate technology to develop 21st-century schools.
Exhibit-only space is full but click HERE to download additional information and opportunities to sponsor.  Exhibit space and sponsorships are handled on a first-come, first-served basis.  Completed paperwork and payment must be received to reserve your spot or sponsorship.
The cancellation deadline for this event is October 8, 2021.  No refunds will be provided after this date.