NE Fall Ed Tech Conference
Thursday, November 2, 2017 - 1:30pm
to
Friday, November 3, 2017 - 3:45pm
NCSA is excited to continue our partnership with NETA to again host the Nebraska Fall Ed Tech Conference.
Pre-registration is now closed. Please visit the on-site registration desk to attend. 
Click HERE to access the conference website.
Jimmy Casas to Keynote on November 3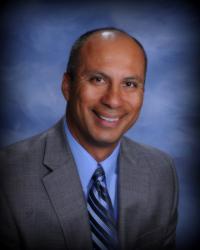 Jimmy Casas served twenty-two years as an educational leader, including fourteen years as Principal at Bettendorf High School. Under his leadership, Bettendorf was named one of the Best High Schools in the country three times by Newsweek and US News & World Report.
Jimmy was named the 2012 Iowa Secondary Principal of the Year and was selected as one of three finalists for NASSP 2013 National Secondary Principal of the Year. In 2014, Jimmy was invited to the White House to speak on the Future Ready Schools pledge.  In 2015, he received the Bammy Award as the National Secondary Principal of the year. Jimmy is the Co-Founder of EdCamp Iowa and #IAedchat, Finally, Jimmy is the co-author of the book, "What Connected Educators Do Differently," and "START.RIGHT.NOW.," which he wrote with Todd Whitaker and Jeff Zoul.
Jimmy currently serves as a Senior Fellow for the International Center for Leadership in Education and also serves on the Professional Development Faculty for NASSP; the National Association of Secondary School Principals. Finally, he is the co-founder and CEO of ConnectEDD, an educational leadership company aimed at organizing world class professional learning conferences and professional development services for educators across the country.
Guest Rooms
Comfort Inn
308-236-3400
$104.95 + tax
Mention: 2017 Ed Tech Conference 
Fairfield Inn and Suites
308-236-4200
$104.95 + tax
Mention: 2017 Ed Tech Conference 
Any cancellation request must be received no later than Monday, October 30, 2017.
*A 48 hour (2 business day) cancellation policy is in place for all events. To avoid being charged the full registration fee, please submit any requests to cancel your registration before the cancellation deadline. Please contact Michelle, michelle@ncsa.org, with all cancellation requests and inquiries. Please note: your registration fee will be refunded or waived ONLY if an event is cancelled due to inclement weather. Otherwise, the 48 hour (2 business day) cancellation policy remains in effect for all events.