NASA and NASB Labor Relations
Wednesday, October 14, 2020 (All day)

to

Thursday, October 15, 2020 (All day)
Labor Relations 2020

October 14-15
Virtual Conference
This annual joint event brings together School Administrators and School Board Members to provide information on negotiations, legal updates, and best practices for labor relations.
Wednesday, October 14th
1:00-4:00 p.m.  Pre-Conference Workshop:
                         The ABCs of Negotiations with Rex Schultze, Perry Law Firm
The single biggest part of a school district's budget is personnel costs. Salaries and benefits alone usually represent around 90% of a district's total expenses. Therefore, it is absolutely essential that a district understand the negotiation process and legal requirements in order to ensure that these expenses are reasonable and a good use of taxpayer dollars. In this session, Rex will walk through the negotiations process and offer practical suggestions, including specific items to consider in light of Covid-19, heading into the 2020-2021 negotiations timeline.
Thursday, October 15th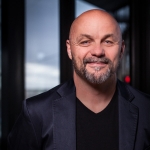 9:00 a.m.          Welcome
                         Inclusion by Design with Joe Gerstandt
What specifically do you mean when you use the word "inclusion?"  It has become one of the most popular words relative to the modern workplace, yet in most organizations it remains a vague, ambiguous idea; and vague, ambiguous targets are incredibly hard to hit. If inclusion is the product you are trying to deliver, then you should be able to speak to its characteristics. This message brings a powerful new clarity to the concept of inclusion, what it is, why it matters and how it happens. From his own story of growing up on a family farm in rural Iowa, serving in the United States Marine Corps, personal and professional successes and setbacks, and just being in the world with other human beings, Joe distills insights applicable toward leadership, behavior change, culture change, and enlisting more allies in this work.  The audience will leave this message with a strong foundation upon which to build impactful and sustainable diversity and inclusion initiatives.
10:30 a.m.        Break
10:45 a.m.         Coaching, Evaluation, and Observation with Perry Law Firm
12:15 p.m.         Lunch Break               
1:00 p.m.           EHA Update Including Alternative Networks with EHA and BCBSNE
1:30 p.m            Break
1:45 p.m.           Leveraging Data to Engage in Successful Negotiations with Sparq Data Solutions
2:15 p.m.           Break
2:30 p.m.           FLSA and FLMA, including Covid-19 Issues and the Nebraska Accountability and Disclosure staff opinion letter directly related to negotiations with KSB School Law
4:00 p.m.           Adjourn
*Above times are in Central Time
Any cancellation request must be received no later than Friday, October 9, 2020.
*A 48 hour (2 business day) cancellation policy is in place for all events. To avoid being charged the full registration fee, please submit any requests to cancel your registration before the cancellation deadline. Please contact Connie, 
connie@ncsa.org
, with all cancellation requests and inquiries.