Labor Relations
Tuesday, October 12, 2021 (All day)

to

Wednesday, October 13, 2021 (All day)
NASA/NASB
Labor Relations
October 12-13, 2021
Cornhusker Marriott - Lincoln, NE
Pre-registration is closed.  Drop by the onsite registration desk to attend.
This annual joint event brings together School Administrators and School Board Members to provide information on negotiations, legal updates, and best practices for labor relations.
Schedule
Tuesday, October 12
12:30 p.m.      Registration Open
1:00 p.m.        The ABCs of Negotiations with The Perry Law Firm
The single biggest part of a school district's budget is personnel costs. Salaries and benefits alone usually represent around 90% of a district's total expenses. Therefore, it is absolutely essential that a district understand the negotiation process and legal requirements in order to ensure that these expenses are a reasonable and good use of taxpayer dollars. In this session, Rex will walk through the negotiation process and offer practical suggestions, including specific items to consider in light of Covid-19, heading into the 2022-2023 negotiations timeline.
Wednesday, October 13
7:30 a.m.        Registration and Continental Breakfast
                      Exhibits Open
8:15 a.m.        Welcome and Opening Keynote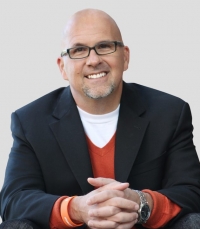 Show Up and Shine with Kent Julian
School leaders dream about seeing their schools championing student success in all areas of life — academics, personal life, family life, and preparation for the future. But seeing these goals become reality is more challenging than ever before. Kent will show you that the culture you create, not the curriculum or standardized testing you use, plays the greatest role in improving student performance. Even better, creating a SHOW UP and SHINE culture can be implemented immediately and is the most cost-effective strategy for getting students, teachers, and school leaders to perform at their very highest levels!
9:45 a.m.       Concurrent Session I
11:00 a.m.     Concurrent Session II
12:00 p.m.     Lunch
1:00 p.m.       Concurrent Session III
2:15 p.m.       Concurrent Session IV
3:15 p.m.      Adjourn

*Above times are in Central Time.
Concurrent Session Topics Include:
Creating Culture for Success
EHA Update
Teacher Certification
School Finance/ESSERs Funding
Teacher Shortage
FMLA
FLSA
Workplace Hiring, Evaluations and Discipline of Classified Employees
Reductions in Force
Public Complaints about Employees at Board Meetings
Avoiding Common Personnel Mistakes 
And More!
Lodging Information
Cornhusker Marriott - Lincoln
Call (402) 474-7474
or Click HERE to book online 
Mention: NCSA/NASB Labor Relations
Rate: $107 + tax
Rooms must be booked by September 27
Current Lincoln Directed Health Measure
Attendees should be aware that the current DHM is effective through October 28 and includes a mask mandate for all individuals ages 2 and older regardless of vaccination status. 
More information on the health measure and masks is available at lincoln.ne.gov/DHM and lincoln.ne.gov/mask.

Exhibit and Sponsor Opportunities
Labor Relations is held annually for 250-300 Nebraska School Superintendents and School Board Members.  Participation in this event will provide an opportunity to interact with district decision-makers.

Exhibit and sponsorship opporutnities for this year's event are closed.