Administrators' Days
Wednesday, July 26, 2023 (All day)

to

Friday, July 28, 2023 (All day)
Administrators' Days
Younes Conference Center North - Kearney, NE
July 26-28, 2023
Pre-registration is closed. 
Drop by the on-site registration desk when you arrive at the conference center to join.


We cannot wait to welcome you to the ADMINISTRATORS' DAYS 2023 in Kearney!  This annual event for all Nebraska School Administrators provides the opportunity to gain the latest information and development on issues schools are dealing with in Nebraska, motivation from national speakers, and connect with other educational leaders and vendors.  
Attendees will learn from best-selling author 
John K. Coyle
 how to 
Design for Strengths
, providing strategies to reframe your approach and solve old problems in new ways. We're so excited also to showcase 
Michael Bonner
, a dynamic keynote speaker as seen on The Ellen Show, NBC Nightly News, and Time for Kids, who will encourage you to embrace change and let go of old, outdated practices that are holding you back.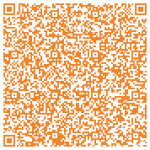 We will be using Sched as the Conference App again this year.  You can veiw the full three-day programming at the following or click
HERE
: 
And what would Administrators' Days be without some fun?! 
Tuesday and Wednesday nights will have hospitality rooms to drop into.  

You can look forward to prize drawings at the popular Wednesday Exhibitor Reception following a day of learning.
This year you'll be able to get moving outside and donate to Special Olympics Nebraska all at the same time by signing up for Administrators in Action. NOW on Thursday morning!
The Algorhythms will be back to provide a good time while you catch up with friends at the Administrator Reception Thursday evening when you get back from dinner. We'll roll right into the annual friendly competition and fun with Sam Stecher and Mark Johnson hosting Trivia. Then the night will close out, by popular demand, with Karaoke.
Looking forward to seeing you in Kearney in July!
| | |
| --- | --- |
| 8:30-3:45 | NDE Day Program |
| 11:20-1:00 | Networking Lunch |
| 3:45-5:30 | Exhibitor Reception |
| 7:00 | Hospitality Suites |
| | |
| --- | --- |
| 7:30 (NEW TIME!) | Administrators in Action |
| 9:00-10:15 | Welcome and John K. Coyle |
| 10:15-10:30 | Exhibit Engagement |
| 10:30-11:30 | Select-a-Session 1 |
| 11:30-12:45 | Awards Lunch |
| 12:45-1:15 | Ice Cream Social |
| 1:15-2:15 | Select-a-Session 2 |
| 2:15-2:30 | Exhibit Engagement |
| 2:30-3:30 | Select-a-Session 3 |
| 3:30-3:45 | Exhibit Engagement |
| 3:45-4:45 | Select-a-Session 4 |
| 6:30 | Administrator Reception |
| 8:00 | Trivia and Karaoke |
Friday
| | |
| --- | --- |
| 8:30 | New Member Breakfast |
| 9:00 | Conference Breakfast |
| 10:00-10:30 | Welcome and Honors |
| 10:30-11:30 | Michael Bonner |
Hands-on Business Support
NDE School Finance and Organizational Services Rooms - All day Wednesday and Thursday
NDE staff will be present to assist with your budget, school finance, and organizational service questions.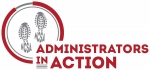 Administrators in Action
- Now on Thursday morning!
Get moving and donate to a great cause all at the same time by signing up for Administrators in Action. Blue Cross Blue Shield of Nebraska will sponsor every person that walks or runs the mile from Younes to Yanny and back, so sign up and get outside for a great cause!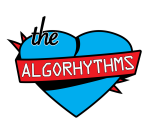 Administrator Reception
You'll want to be back from dinner Thursday evening at 6:30 to challenge your colleagues to a game of Cornhole or be tapping your foot to the music of The Algorythms while you catch up with old friends over snacks and beverages.
NCSA Trivia Night
Have your team ready to roll because, at 8:00, it's Trivia Time!  Join hosts Mark Johnson and Sam Stecher to test your skills or just hang out and enjoy the fun without playing. 


Karaoke
We'll round out the fun after trivia with karaoke!  Whether you have the voice of an angel or you'd prefer to sit and enjoy the show, karaoke will surely provide entertainment for all.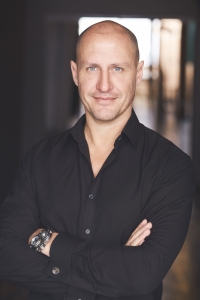 John K. Coyle
John K. Coyle is 
one of the world's leading experts in "Design Thinking" and Innovation
,
and a highly sought-after speaker. John's presentations are always an audience favorite because he combines the exhilarating stories of a champion athlete with the data and intellect of a professor and best-selling author. 


John is the founder of
SpeakingDesign Thinking
, and a graduate of 
Stanford University
 with a degree in Engineering - Product Design (Design Thinking) and Northwestern's 
Kellogg Graduate School
 with an MBA in organizational behavior, marketing, and entrepreneurship. A former head of innovation for a Fortune 500 wireless telecom, John has also been the SVP of innovation for a leading strategy consultancy. John is a world-class athlete in two sports (cycling and speedskating) and an
 Olympic silver medalist,
 as well as an NBC Olympic Sports analyst, and a guest lecturer on Innovation at several leading universities (Kellogg, Marquette, CEDIM). John is a four-time TEDx speaker, and an award-winning author of two books, including the best-seller: 
Design For Strengths: Applying Design Thinking to Individual and Team Strengths.
 John is also a thought leader in the field of "chronoception" - the neuroscience and psychology of how humans process time. 


As a speaker and writer, John's special talent is weaving facts, examples and business principles into engaging, accessible stories which bring his topics and frameworks to life. People leave John's programs inspired and empowered to make significant, positive changes in their business and personal lives. 


Michael Bonner
Michael Bonner is a renowned leader, innovator, and performance booster, who is a trailblazer in leadership development and organizational culture. He is a dynamic keynote speaker as seen on The Ellen Show, NBC Nightly News, and Time for Kids. He is the CEO of Bonnerville, a business that promotes the value of self-care and a highly respected team member at the famed Ron Clark Academy. 
He empowers leaders to build genuine relationships and establish a positive organizational culture, vision, and team development. His seminars challenge listeners to reflect, strategize, and execute in order to increase their efficiency in the workplace and personal areas. He empowers listeners to build genuine relationships with their teams and colleagues because "You cannot demand a withdrawal from someone you have never invested in."
Michael Bonner's transformative approach leaves C-suite and nonprofit leaders, educators, and administrators confident and prepared to become world-changing citizens who garner significant impact.
To learn more about Michael Bonner, visit michael-bonner.com and follow him on all social media platforms at @michaelbonner_.
Hampton Inn - Kearney
Call (308) 234-3400
Mention: Administrators' Days
Rate: $129.95 + tax
Fairfield Inn - Kearney
Call (308) 236-4200
Mention: Administrators' Days
Rate: $129.95 + tax
Holiday Inn - Kearney
Call (308) 237-5971
Mention: Administrators' Days
Rate: $129.95 + tax
* 

Cancellation requests must be received no later than Wednesday, July 19, 2023. 

Please contact Brenda, brenda@ncsa.org, with all cancellation requests and inquiries. Please note: your registration fee will be refunded or waived ONLY if an event is canceled due to inclement weather. 
Exhibitors and Sponsors
Exhibit and Sponsorship opportunities for this year's event are closed. 
NCSA has mutliple opportunities each year to connect with school leaders at NCSA and partner events.  If you are not already and would like to be added to our list to recieve notifications when these opportunities open up, please email 
Brenda, brenda@ncsa.org.