Administrators' Days 2018
Wednesday, July 25, 2018 (All day)

to

Friday, July 27, 2018 (All day)
Administrators' Days 2018
July 25-27, 2018
Younes Conference Center and Holiday Inn - Kearney, NE 
Pre-registration is now closed.
Drop by the onsite registration desk at Younes Conference Center Wednesday or Thursday to register.
Keynote Speakers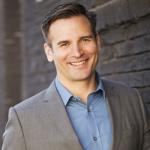 Ross Szabo
Talking about emotions can be a challenge, but Ross's brutally honest and relatable approach will put you at ease as we confront this difficult topic.  Ross uses tasteful humor and insights to help you understand common mental health conditions, warning signs, and resources.  Ross is NOW the CEO of the Human Power Project. He is an award-winning mental health speaker, writer, trainer and Returned Peace Corps Volunteer. He received the 2010 Didi Hirsch Removing the Stigma Leadership Award, 2012 Changing Minds Award and had his advocacy work entered into the Congressional Record. He is the co-author of Behind Happy Faces; Taking Charge of Your Mental Health and a blogger for The Huffington Post. 
 Byron Garrett

One of the most compelling voices of our time, Byron V. Garrett is dedicated to transforming education through meaningful family engagement. Byron serves as the Director of Educational Leadership & Policy for Microsoft and is a consulting author for Scholastic.  In 2017, Scholastic launched the Byron V. Garrett Social Emotional Learning Collection. Inspired by his bestselling book "The ABCs of Life" (Scholastic 2013), the collection was created to foster social and emotional learning, making it a powerful and inspiring resource for today's classroom.  
Throughout his career, Byron has been a visionary agent of change promoting the idea that everyone has an obligation and opportunity to serve the best interests of our nation's most precious resource – children. Byron is a Huff Post blogger and former columnist for Parenting, where he wrote "Parent University" monthly and served on their Editorial Advisory Board. Byron served as a lead strategist and planner for NBC News' Education Nation and produced the 1st Annual Building a Grad Nation Summit for America's Promise Alliance which featured Vice President Joe Biden.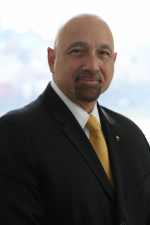 Paul Viollis
Over Paul's storied career in both law enforcement and security, he developed a diverse base of skills in various areas of the criminal justice system, ranging from his position as supervisor for the New York County's District Attorney Office Criminal Court Unit, Security Specialist/Supervisor under the United States Space Command, and CO of a Florida State Police Academy.  Paul is a renowned public speaker and has served as a subject matter expert in private client security, workplace violence, behavioral analysis, workplace security, counter-terrorism threat assessment, and is a Certified Master Anti-Terrorism Specialist.  He is also contributing editor for  "School Safety Handbook," and "Teachers Safety Guide, and "Crisis Communication Handbook."  Paul is the Security and Law Enforcement Analyst for CBS News and has appeared in and on most major media outlets.  He holds a bachelor's degree in Criminal Justice, a Master of Public Administration, and a Ph.D. in Philosophy. 
Select-A-Sessions
Sessions will be held on Thursday, July 26.  Click HERE to see a draft list of session offered this year.

Schedule
Tuesday, July 24
| | |
| --- | --- |
| 8:00 pm                                             | First National Capital Market Hospitality Suite Open |
 Wednesday, July 25
| | |
| --- | --- |
| 7:30 am - 4:00 pm | Registration Open |
| 8:30 am - 4:00 pm | Commissioner's Day Program |
| 11:25 am - 12:25 pm | Boxed Lunch |
| 4:00 - 5:30 pm | Exhibitor Reception |
| 7:30 pm | Hospitality Suites Open |
Thursday, July 26
7:00 am - 4:00 pm     

Registration Open

8:00 - 9:15 am

Welcome and

Ross Szabo

9:45 - 10:30 am

Select-A-Session I

11:00 - 11:45 am

Select-A-Session I

11:45 am - 12:45 pm

Awards Lunch

12:45 -1:15 pm

Ice Cream Social

1:15 - 2:15 pm

Byron Garrett

2:45 - 3:30 pm

Select-A-Session III

3:45 - 4:30 pm

Select-A-Session IV

4:30 - 6:00 pm

NCSA Administrator Reception

5:00 pm

Administrators in Action

6:00 pm

Social at Cunninghams

6:30 pm

Family Fun Night

8:00 pm

NCSA Trivia Night

8:00 pm

Hospitality Suites Open
Friday, July 27
| | |
| --- | --- |
| 8:15 - 9:15 am    | New Member Breakfast |
| 8:15 - 9: 15 am | Breakfast Buffet |
| 9:30 - 9:45 am | Welcome and Honors |
| 9:45 - 11:00 am | Paul Viollis |
 *Any cancellation request must be received no later than Wednesday, July 18, 2018.  To avoid being charged the full registration fee, please submit any requests to cancel your registration before the cancellation deadline. Please contact NCSA, 402-476-8055, with all cancellation requests and inquiries. Please note: your registration fee will be refunded or waived ONLY if an event is cancelled due to inclement weather.
Exhibitors and Sponsors
Administrators' Days 2018 is fast approaching and you don't want to miss this year's event!  For those of you not familiar with Administrators' Days, this event is held annually for over 1000 Nebraska School Administrators and you won't want to miss it. The dates for this year's conference are July 25 – 27 at the Younes Conference Center in Kearney, Nebraska. All Exhibit-only opportunities have sold out.  However, there are still sponsorship opportunities available which include exhibit space.
CLICK HERE to download  forms and additional information regarding sponsor opportunties.  
Exhibit space and sponosrship opportunties are handled on a first come, first served basis.