Employment Post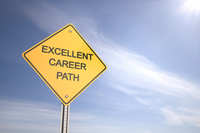 Welcome to the
NCSA Employment Post
Members can now log in to post a position.
First time employer posting:
Create an account to post a new employment opportunity.
Returning employer posting:
Log in here to post a new employment opportunity.
Need technical assistance?  Contact:
Michelle at 800-793-6272
michelle@ncsa.org
Papillion La Vista Community Schools
Principal - Patriot Elementary School - 2017-18 School Year
Papillion La Vista Community Schools is seeking a Principal who will:
Establish clear and consistent high expectations for students and staff

Communicate effectively with families and staff

Collaborate effectively with all stakeholders

Empower staff to do what is best for students

Ensure programs meet the needs of the whole child
 Qualifications:
  Masters Degree in Educational Administration

  Nebraska Department of Education Administrative Certificate with a K-6 Principal Endorsement

  Previous administrative experience required

  Effective presentation skills and staff leadership experience

  Knowledge of developmentally appropriate educational practices for elementary students

  Strong analytical and program evaluation skills
Application procedure:
 All other Papillion La Vista Community Schools Classified or Certified employees are asked to submit an External Application with the district for this position so that we will have the additional information needed to accurately evaluate your qualifications.
 If you have any questions please contact Human Resource at plvAskHR@paplv.org or 402-537-6213
Deadline for Applications:
Lincoln Public Schools, Lincoln Nebraska, is accepting applications for the following professional position:
Executive Office Professional for
Governmental Relations and Multicultural Offices
Apply at https://lpsrecruiting.lps.org
Review of applicants will begin immediately and will continue until position is filled.
Lincoln Public Schools is a district of nearly 41,000 students PreK-12 and 7,500+ employees.  For further school district information, please visit our website at www.lps.org
Dr. Eric Weber, Associate Superintendent for Human Resources
Box 82889*Lincoln, Nebraska 68501*(402) 436-1582*FAX (402) 436-1620 *humanres@lps.org
All positions subject to a Veterans Preference
Equal Opportunity Employer
Deadline for Applications:
Grand Island Public Schools
Come and join our high achieving and progressive district leadership team! Grand Island Public Schools is recruiting for a Middle School Assistant Principal
Strong instructional leadership skills through teaching and/or administrative experience.
Experience with school improvement, student discipline, class scheduling & coordination of extracurriculars.
Strong interpersonal skills.  
Qualifications:  NE Administrative Certificate with Principal K-12 or 7-12 endorsement required.
Every Student, Every Day, a Success
Application instructions can be found at www.gips.org, Select Employment, and Administrative Positions
Grand Island is a culturally rich community (pop. 50,000) located in the Platte River Valley of Central Nebraska.
Applications will be accepted through 5/30/17.
EOE
Deadline for Applications: